Now This is How You Kick Off the New Year!
Well 2018 is off to an amazing start (minus H&M), especially for people of color. In just ten days, we've witness one of the best music videos and songs to hit the airwaves, the epic "takeback" of a cherished media platform, the impact of political protest on NFL viewership, the promise of a glorious night of #blackgirlmagic on ABC, and another woman of color in the anchor seat (although her salary deserves an extra digit or two). These are just a few of the stories we were blessed by last week. I can't wait to see what the remaining 51 weeks has in store.
Here's a brief recap of the news and stories shaping business, life, and culture.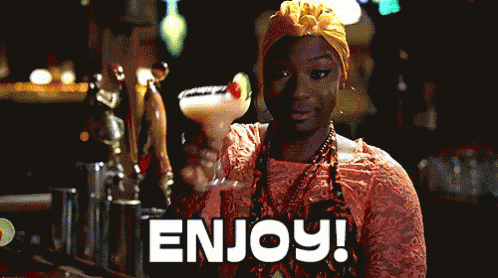 Bruno Mars and Cardi B
Cardi B is winning right now and I'm not mad, at all. Bruno Mars' video for Finesse featuring Cardi B is a fitting tribute to the 90's sketch comedy show, In Living Color, created by Keanan Ivory Wayans. I'm not sure which is better - the song, the video, the dancing, or Cardi's feature. It all works as a fitting tribute to the show, the '90s, and that long forgotten New Jack Swing style. Check it out below.
Essence Magazine Returns to 100% Black Ownership, Thanks to Richelieu Dennis
Fresh off the heels of Unilever's Acquisition of Shea Moisture, Richelieu makes another power play acquiring Time Inc.'s majority share of Essence Magazine and returning the company to black ownership. A major move that could spark the beginning of a new black media ownership renaissance magazine readers have been waiting for.
Read more below.
Founder of SheaMoisture, Richelieu Dennis, Acquires Essence From Time Inc.
NFL Viewership Takes a Knee
Protest much? History has shown us a lot can happen when just stand up, and even more can happen when we take a seat - or a knee. The NFL ushered in the 2017 with controversy, from the White House to the field. #Boycottnfl became a real movement that clearly yielded results. It's not just the owners with skin the game. It's the networks too.
Read more below.
NFL TV ratings drop almost 10 percent, networks see revenue decline
The Shondaland Crossover We've Been Waiting For
Shonda Rhimes, creator of Grey's Anatomy, Scandal, and How to Get Away with Murder, let the world know that two of the most powerful black female characters on TV will be guest staring on each respective shows this spring. As Scandal comes to a close and Olivia Pope sash-shay down her final hallway, this much needed and long overdue crossover is bound to be epic and a ratings goldmine. No word yet on when the episode will air.
Read more below.
A 'Scandal' and 'How To Get Away With Murder' crossover is Coming to Shondaland
Hoda Kotb is the "New" Face of The Today Show
The Today Show finally followed in GMA's footsteps adding the super talented and equally spunky Hoda Kotb to the anchor seat. Although she's making $13M less than her predecessor, Matt Lauer, and $14M than Megyn Kelly, it's nice to see NBC finally catchup and add a little diversity to their morning line up. Let's hope it sticks.
Read more below.
Hoda Kotb Named to Replace Matt Lauer as Co-Anchor of NBC's 'Today'
It's a grown-ish' World, Than Where We Came From
If black-ish' is the modern day interpretation of the Cosby Show, then its spinoff growni-sh' starring Yara Shahidi must be Gen Z's version of A Different World. Sometimes I think we have underestimated the impact A Different World had on an entire generation of black millennials. Since it's ending in 1993, no other TV show has every done more to capture, romanticize, and promote the college experience for black youth leaving an entire generation uninspired about higher education. Perhaps grown-ish' is here to fill that gap.
Read more below.
Review: 'grown-ish' Comes Into Its Own-ish
BLCKTECH CHARLOTTE has a home.
We have to give it up to Sherrell Dorsey, founder of BLKTECH Charlotte and ThePlug. She officially unveiled BLCKTECH Charlotte's new home last week. Committed to championing dynamic narratives of black technologists and entrepreneurs, Dorsey is leading the charge in Charlotte, helping the city pivot its fledging tech landscape into a world-class ecosystem powered by black tech professionals. We see you girl!
Read more below.
BLKTECHCLT Sets Up New Tech Hub In Charlotte, NC
The New Harlem Renaissance: Harlem Capital
The lack of funding of black and brown founders is well documented. As consumers, our dollars are widely acknowledged as going further than any other consumer segment. But as producers, getting banks, venture capitalists, and other investors to invest in our ideas is almost impossible. Harlem Capital is aiming to reduce funding barriers for entrepreneurs of color. Kudos...
Read more below.
Meet the Brothas of Harlem Capital